Featured Video: Arvada Homelessness
Watch This Video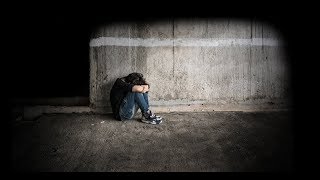 If you see someone committing a crime (such as drinking alcohol, smoking marijuana, or allowing dogs to be off leash) on public property, please call Arvada Police at 720-898-6900.
Homelessness is on the rise in Arvada and throughout Colorado. In our community, homelessness is increasingly affecting families with children, the under-employed, veterans and individuals with mental health or substance-abuse issues. The City is collaborating with other organizations and agencies to help find solutions to homelessness.
FAQs
Who are the Homeless?
Recent data shows that in Jefferson County, 77% of the homeless are families with children. Others experiencing homelessness include veterans and individuals with mental health or substance-abuse issues.
How many homeless people live in Arvada?
The number is difficult to quantify because those experiencing homelessness tend to move between jurisdictions, and many do not want to bear the stigma and scorn often associated with being homeless, and, therefore, avoid using resources that might identify them as homeless.
Why is the homeless population growing in Arvada?
Homelessness is becoming more prevalent in all Colorado communities. While the reasons for the increase in homelessness are complex, rising housing costs and lack of affordable housing are contributing factors, as are mental health and substance-abuse issues.
What proactive approaches are being implemented?
Arvada City Council
In its Strategic Plan, the Arvada City Council committed to developing a regional approach to address homelessness through intervention services, establishment of emergency shelters and a regional approach to developing additional attainable housing.
City of Arvada Homelessness Team
The City has established a homelessness team from multiple departments. The team meets once monthly to examine and explore resources and best practices that are being utilized across the nation in order to assist those experiencing homelessness. Current projects/approaches being explored and piloted are:
Police Department Homelessness Liaison
Public Restrooms
By providing services to the homeless, is the City encouraging the homeless population to come to Arvada?
Homelessness is an issue growing in communities all over Colorado regardless of how those cities respond to the issue. Arvada is responding by working to find solutions that allow those who are experiencing homelessness to maintain a measure of human dignity while they get back on their feet.
How is Arvada PD responding to homelessness in Arvada?
The Arvada Police Department is conducting extensive outreach to connect the homeless with resources, while actively addressing public safety issues sometimes related to homelessness. Arvada PD follows standard procedures for enforcement of code and ordinance violations, regardless of the status of the individual involved.
Is it illegal to be homeless?
No. It is not illegal to be homeless, and those experiencing homelessness have the same rights as all other citizens.
What behaviors and activities are illegal?
Erection of tents or buildings in public parks without a permit
Drinking alcohol, smoking marijuana or allowing dogs to be off-leash in a public area
Littering
Urination and defecation in public
Obstruction of sidewalks and crosswalks
Trespassing
Park curfew violations (not allowed in parks between 11 p.m. and sunrise)
When should I contact Arvada PD with regard to the homeless?
The Arvada Police Department can be contacted with reference to those experiencing homelessness in the following situations:
If you are concerned for the individual's welfare or overall health and safety.
The subject poses a threat to themselves or the community.
The individual is clearly violating state or city law.
These situations do not constitute the ONLY means as to why police should be contacted. If you believe the situation warrants police response, please contact non-emergency police dispatch 720-898-6900.
Be Part of the Solution
Please visit the Jefferson County Homelessness Resources webpage for information on volunteering, donating or finding resources for someone experiencing homelessness.
Resources available to those experiencing homelessness
A regional approach through partnerships with elected officials and other agencies and organizations have resulted in:
Success Stories
Due to the collaborative efforts of Jeffco Human Services, Arvada Housing Authority, The Arvada Community Table and The Rising Church, an elderly Arvada resident and his elderly son who had been living on the street were recently placed into housing. And the Day Shelter run by the Faith community has reported that:
19 of the people who came to the shelter homeless and unemployed have obtained employment.
11 have obtained housing.
9 reconnected with family/friends and moved out of the area.
1 joined the Job Corp.
Together, our combined efforts do help find solutions.
Contact
Telephone Numbers:

City Manager's Office: 720-898-7500
Non-emergency Police Dispatch: 720-898-6900
Arvada Housing Authority: 720-898-7494

Street Address:
8101 Ralston Road, Arvada, CO 80002