Arvada Insights - Chief Ed Brady
Open video Arvada Insights - Chief Ed Brady in player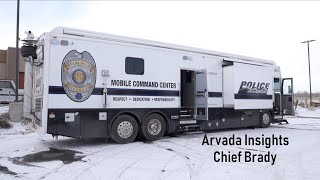 Arvada Mayor Williams introduces Arvada's new Chief of Police, Ed Brady. They talk about the new chief's career, the importance of being an accredited organization, and dealing with the loss of 2 officers in a short period of time. They also introduce the Arvada Police Department's new incident command van.
Post Office Mural - La Letra
Open video Post Office Mural - La Letra in player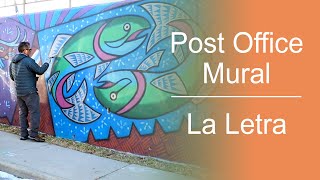 The Arvada Arts and Culture Commission selected local artist Marco Antonio Garcia to complete a new mural on a concrete retaining wall adjacent to the US Post Office (5885 Allison St., Arvada, CO). This mural project was proposed by an Arvada resident and is funded by the Arvada Arts and Culture Commission, a resident-led commission whose mission is to support, cultivate, and advocate for a variety of arts, culture, and heritage opportunities throughout our community.